About Author and Illustrator (13 yrs)
We hope you enjoy sharing Cheer-ebooks stories with your child.
Cheer-ebooks' Illustrator: My Son, Ryan (13) is our Artist
See Ryan draw our characters in this video (1.5 minutes)
​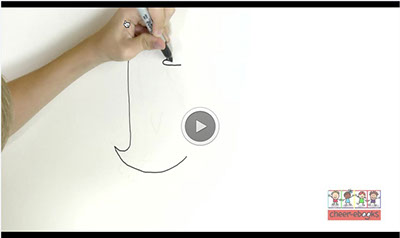 Check out Ryan's earlier video below where he talks about what it's like to be Cheer-ebooks' illustrator, his favorite characters to draw, books, and more. He also shows here how he draws our Teddy T.Rex!
A budding artist, Ryan has been drawing and coloring since he could hold a crayon. Now, an 11-year-old in the 6th grade, he is the illustrator for Cheer-ebooks stories, bringing our story characters to life!
Cheer-ebooks' Author: Michelle Netten
I've always loved reading, both in print (the old fashioned way!) and these days as ebooks. My son is 11 and when he was younger, I searched online many times for children's stories in the form of estories that I could download, but my searches came up empty.
Of course, I found lots of books sites, but when I followed the trails for kids books online hoping for estories, I never wound up finding children's stories -- even bedtime stories -- that I could download on the spot for a low price. Sometimes I was happy to wait for a printed copy to be shipped, but sometimes I wished I could download and read to my child, or have him read to me, right then and there. That's changed some now of course (these were the days before Kindle and such,) but I still hope there are other parents out there who would enjoy quick and easy access to fun stories and drawings for their kids with or without a Kindle or Nook. I also had several children's stories I'd written years before that were calling out to me for a place in the world. Hence, the idea for this web site was born.
I started reading to my son the first week he was born! Yep, that's him over there on the right enjoying his first book! Among many things I anticipated sharing with my child as a mom, near the top of the list was looking forward to sharing stories and reading books. I knew then that children who learn to love reading as children, as well as parents reading with their with children, makes a huge difference their whole life (see my blog article "It's Never Too Early to Start Reading to Kids").
A lot has changed since those days, but my solid love of books hasn't changed, and I'm happy to say Ryan is now a book lover too! Ryan is growing up loving to read, and loving to draw, as you can see on our site and in our books. He sits and reads a good book for hours, just like I used to at his age, and as I still love to today. No skill is more valuable in life. What a gift to be able to starting reading early with our kids (and any kids) to start them off on a lifetime of enjoyment and essential skills! Ryan and I recently saw the movie The Book Thief -- a story that makes you cherish the privilege of each beloved book we can hold in our hands.
I've written many stories over the years and still love to write stories for both for children and for adults. I've co-authored the children's book, How the Indians Bought the Farm, with a far more well-known author than I, available on Amazon, as is our latest Simon the Slow Penguin in Kindle format and my author's page on Amazon.
Please email me with any thoughts, questions, or just a note about your favorite book at
michelle@cheer-ebooks.com.
Happy Reading!
Michelle
Need content marketing and technical writing services?
For information on my professional writing services, please visit www.excellemarcom.com, aka www.content-on-demand.com. View writing portfolio.
Parents' tips for a safe web for kids
The web is a wonderful place. Our digital world offers so many fun and interesting things for kids (and adults) to discover and learn about. But risks live there too. As my son Ryan grows older, I want to stay apprised of all the new "stuff" that comes into our lives daily through our PCs, phones, tablets, and apps. I've started compiling resources I've gathered from other parents and teachers that have helped me stay aware of the latest trends and also give me ideas for guiding my son in ways to make good decisions for himself online. My goal is to provide a resources page that provides parents with a springboard of information so we can all stay a step ahead of our kids and keep them safe on the Web. I'll be blogging about this topic soon! Visit my Safe Web for Kids resources page.
If you'd like to recommend a helpful resource, email me at michelle@cheer-ebooks.com.